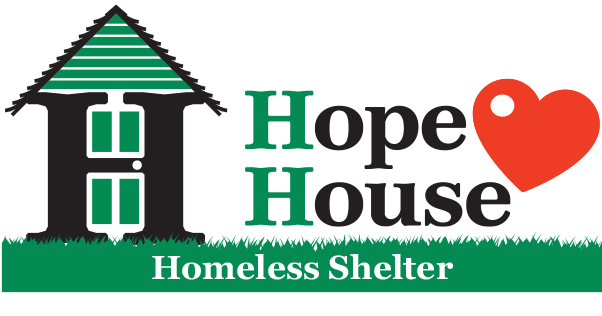 What We Do
Seeking Shelter?
The mission of the Hope House is to provide HOPE to the community by providing mentoring and empowerment to our clients to lead a more stable and productive life.
Criteria for Admission
Be and remain alcohol and drug free. 
Have a solid connection with Hancock, Shelby, Rush or Henry County.
Have the ability to hold employment.
Have no prior or current charges of violent offenses or sexual offenses.
Please note that domestic abuse situations will be referred to other providers.
Frequently Asked Questions
What if I am not a resident of one of those counties?
The United Way of Central Indiana provides a great resource helpline called Connect-To-Help. Individuals or families can call the phone number "211" and will be connected to a knowledgeable person that can assist them in finding the resources they need.
Is there any cost to coming to the Hope House?
We do not charge any fees to any of our clients. Our clients do chores and other duties around the shelter. In addition, there are other guidelines that are required to be met during their stay with us. All of these guidelines are reviewed thoroughly at admission with each client.
 Is there a homeless issue in our community?
The face of rural homelessness looks different than it does in the big cities. The Hope House provides over 4,000 nights of shelter to men, women and children who find themselves without sufficient shelter. The need is real and our organization is blessed that the community supports us in our goal to assist individuals and families on their journey to self sufficiency.
 Do you provide emergency shelter needs?
Hope House operates 24-hours-a-day, seven-days-a-week. Our vision to self-sufficiency is finding long term solutions, allowing each individual and family an opportunity to create a plan of action that will lead them to a stable housing situation. Our program recommends a commitment of 30, 60, 90 or 120 days.
For additional questions or concerns, please contact our Program Director, Karen Newell at 317-467-4991.
Thrift Store
What role does the Thrift Store play in your program?
The thrift store provides critical funding to our homeless program. Members of the community may support our program through the donation of clothes, shoes, household goods, furniture and other items that will be resold in our store. The store is open Monday-Friday from 9am to 6pm and Saturdays from 9am to 4pm.
Volunteering
How do I sign up to volunteer?
There are many ways to help the Hope House. Check out our Volunteer page for volunteer opportunities.
Hancock Hope House Inc
[/db_pb_map_pin]
Hope House, Inc. and Thrift Store
35 E. Pierson St
Greenfield, IN 46140
Tel: (317)467-4991